While some of these shows seem pretty obvious, there are still people who haven't seen them. I refuse to put Game of Thrones on this list because you should already be watching it.
1. The Office

The level of heart this show has paired with the utter ridiculousness makes it constantly re-watchable. Push through the first season and you'll be golden.
2. Bates Motel and Black Mirror
I put these together because Black Mirror doesn't have many episodes, but the quality is through the roof and will make you think (push through the first episode). Bates Motel (a prequel show to Hitchcock's classic, Psycho) only has three seasons, so you can move through it fairly fast. The twistedness is worth it, I promise.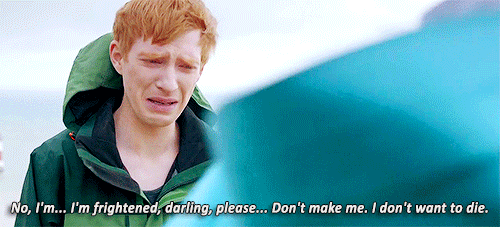 3. How to Get Away With Murder
Viola Davis absolutely kills (no pun intended) in this. Her boss biznitchness is out of this world, plus the show is fun and fraught with turns.
4. Orange is the New Black
I know a few people who don't like this one, although I'm not sure why. It's funny and smart and emotional. You'll have characters you despise and ones you'll adore. Just do it already.
5. Mr. Robot

Honestly can't say enough about this show other than how much it deserves the recognition it's been receiving.